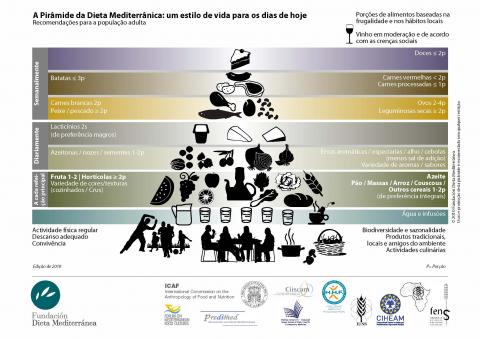 The pyramid of the Mediterranean Diet is a graphic representation of the proposal of the nutritional and behavioural model.
It mentions food, quantities and intake frequency, is used in nutritional information and education actions and for the prevention of obesity diseases and food imbalances.
The regular physical activity is one of the recommendations of the Mediterranean Diet, to go against the present tendency for sedentariness.
Source: 
Associação Portuguesa de Dietistas
Fundación de la Dieta Mediterranea